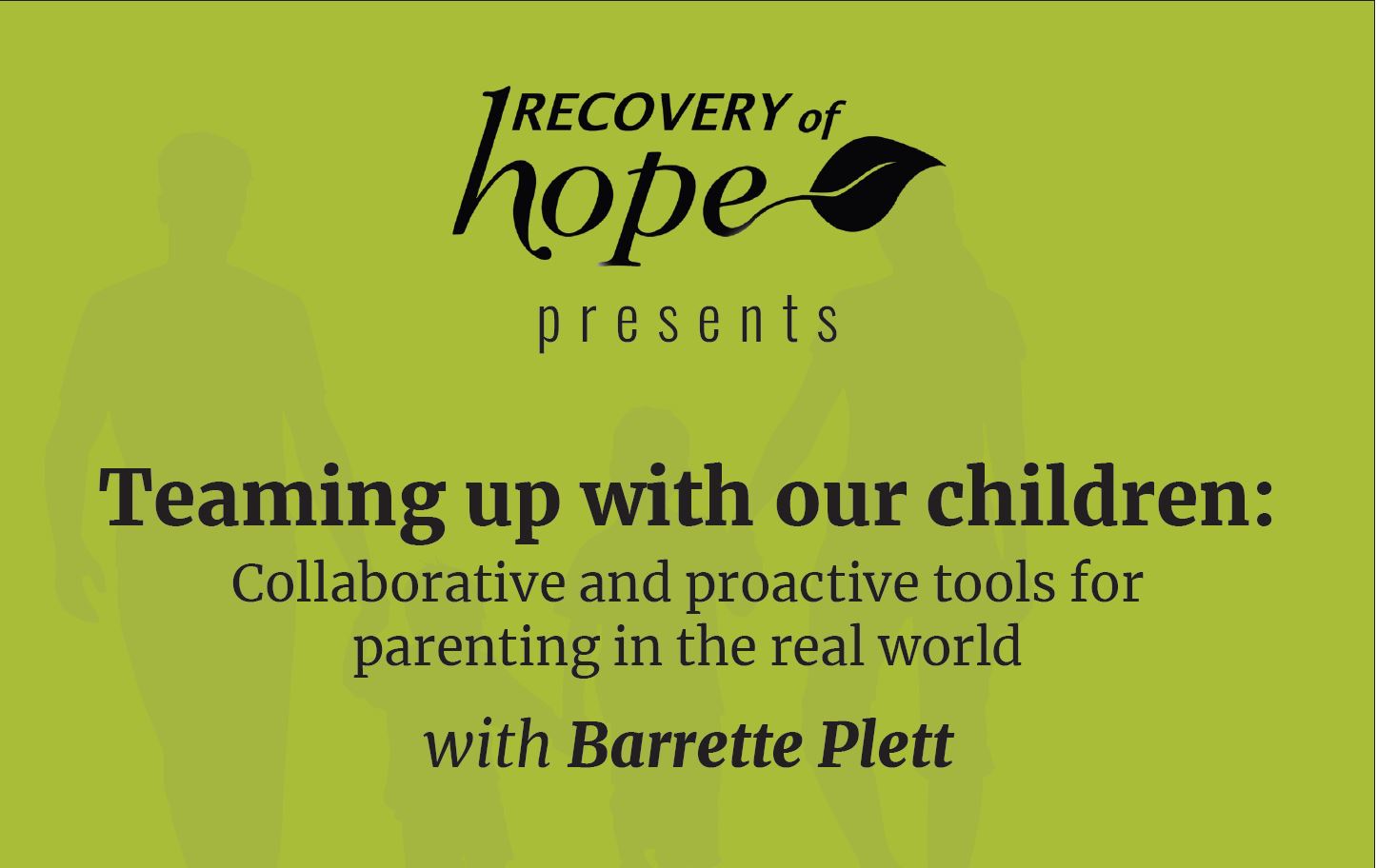 Fall Workshop Series 2022
Recovery of Hope presents….
Teaming up with our children: Collaborative and proactive tools for parenting in the real world – with Barrette Plett
Barette Plett M.Ed Counselling, CCC is a parent, educator and counsellor with Recovery of Hope who specializes in helping adults who deal with challenging kids and teens. Through this workshop, you will learn practical and accessible strategies that parents/caregivers can use to reduce behaviours like hitting, swearing and disobedience, Increase your child's conflict-management and problem-solving skills, and learn to problem-solve together as a family.
There are TWO opportunities to take in this workshop: 
WINKLER: Thursday October 13th at 7pm — Central Station, 555 Main St. 
WINNIPEG: Thursday October 20th at 7pm — Bethel Mennonite Church, 465 Stafford St. 
Registration is $20, and you can sign up by emailing: info@recoveryofhope.ca or calling (204)477-4673.