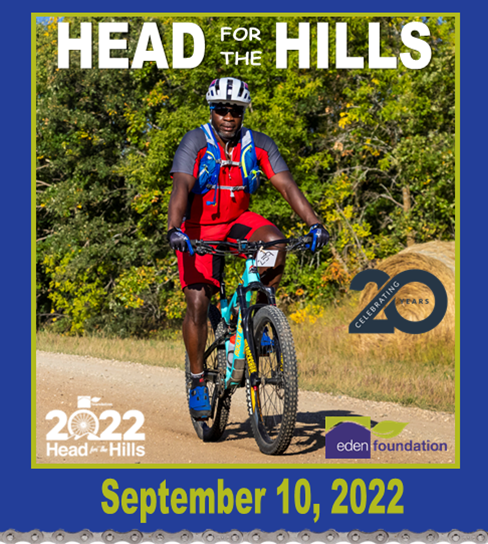 Head for the Hills 2022
2022 marks the 20th year of Head for the Hills, And we thank you for your dedication to this event, and to the work of Eden Health Care Services, providing care to those with mental health needs.
2021 was a banner year as far as fundraising, as we received a matching donation of $140,000, bringing the total funds raised to over $290,000. THANK YOU for your efforts in collecting pledges, making donations, and putting your best foot forward in making a financial impact. We deeply appreciate it.
For the third year in a row, we will start and end our ride at the Cripple Creek Music Festival site.  By being a part of Head for the Hills, you are an important part of providing Hope, Healing and Community to people on a mental health journey. You are the engine that makes our vision statement a reality.
To register online, please click HERE, or call (204) 325-5355. Come ride with us, at this year's Head for the Hills!