Press Release July 11th, 2023
For Immediate Release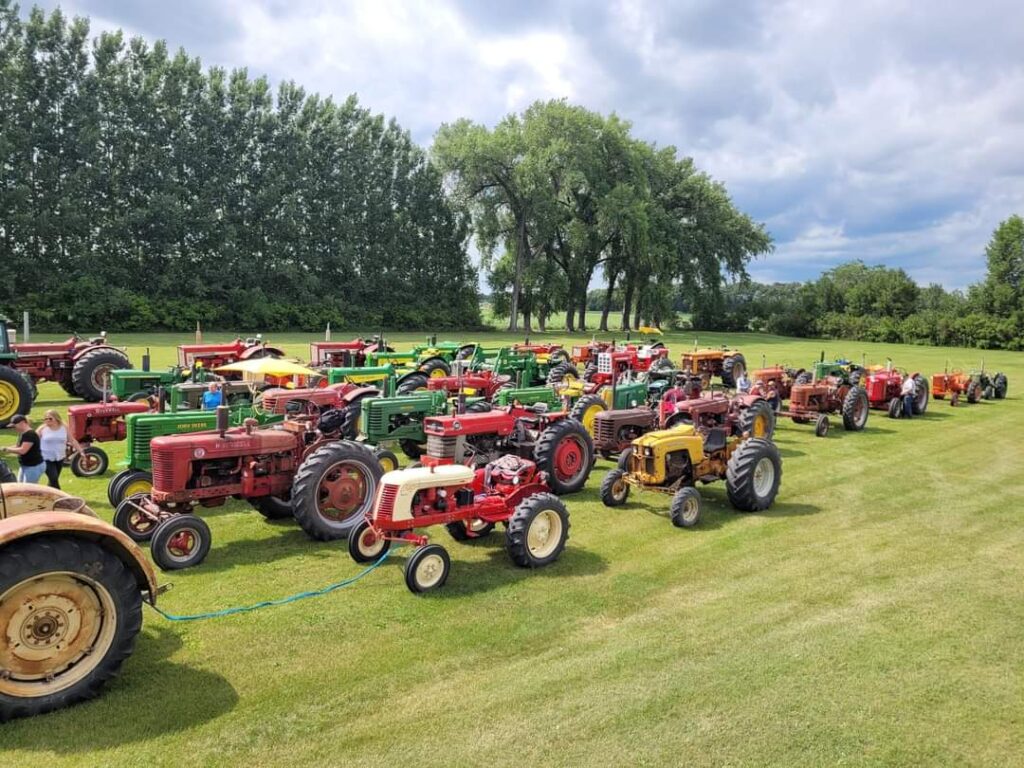 Long-running Tractor Trek Event Reaches Fundraising Milestone!
One of Eden Foundation's most significant fundraising events, the "Visit the Villages Tractor Trek", has officially surpassed one million dollars, as of July 8th, 2023. The idea for a vintage tractor parade came from Armin Ens, who served on the Eden Foundation board of directors at the time and has been the lead tractor driver for many years.
Armin's initial plan was to honour the Eden organization's 40th anniversary. To have 40 tractor drivers raise $40,000, and travel 40 kilometres. Since then, registration has increased and so has the fundraising result.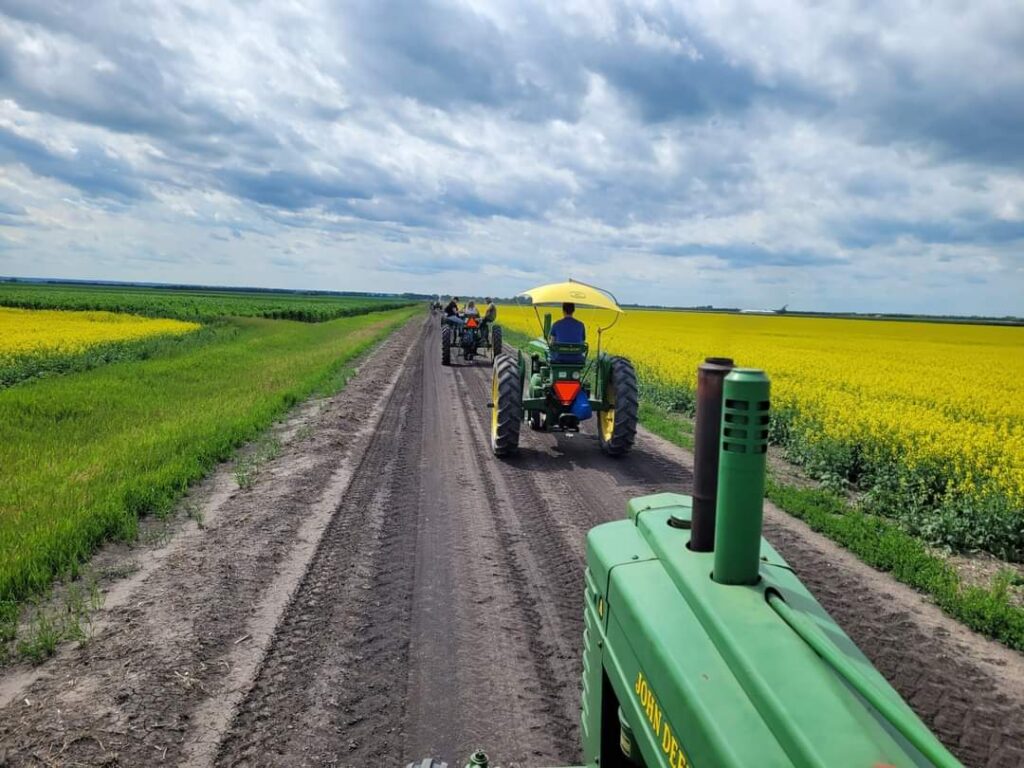 Results, year by year
The initial goal of $40,000 was surpassed, with the final tally of funds raised totalling $51,195 in 2007. While there were some years that did better than others, in 2022 the event reached a fundraising milestone, with the final total being $92,833. Leading up to this year's event, the total revenue year-over-year was $975,177. Director of Development Jayme Giesbrecht was comfortable predicting that this year would be the "million-dollar year". July 8th, 2023 was the 16th annual Visit the Villages Tractor Trek Event.
Quotes –
"This is a special event for Eden Foundation, and for the community of vintage tractor enthusiasts. To see the drivers put in the time and courage it takes to ask friends, family members and local businesses for financial support is exceptional. And many of the trekkers have returned year after year, so we build relationships with them, and they learn Eden's story, and how those funds are making a difference."
– Jayme Giesbrecht, Director of Development, Eden Foundation
"The fact that we've reached this milestone signifies that this is a very important and significant cause. We live in an incredibly generous community, and we have a very gracious God who has allowed all of this to happen. Proverbs 16:3 "Commit to the Lord whatever you do, and He will establish your plans."
-Armin Ens, lead tractor driver and event founder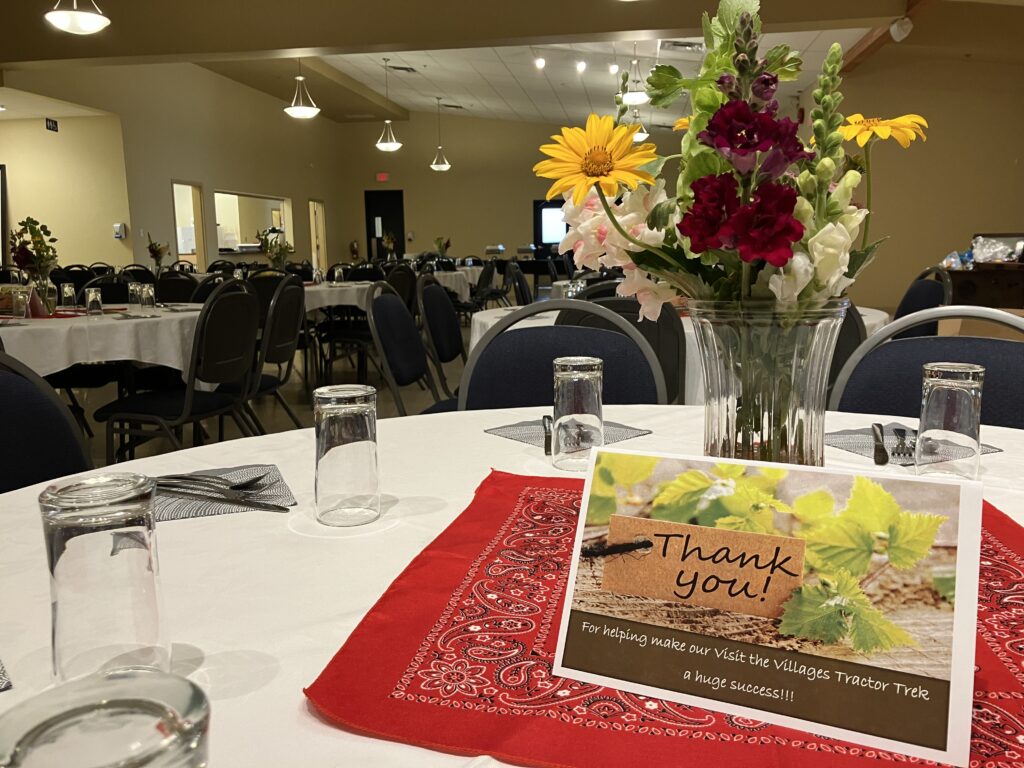 About Eden Foundation:
Eden Foundation Inc. acts as the fundraising arm for all programs under the Eden Health Care Services umbrella. Our Vision Statement is as follows: "In the spirit of Christian stewardship, to encourage individuals, constituent churches and the broader community to provide financial support for Eden Health Care Services programs, which bring hope and healing to those with mental health concerns."
Media Links:
Long-running Tractor Trek fundraiser reaches $1 million milestone for Eden Foundation – PembinaValleyOnline.com – Local news, Weather, Sports, Free Classifieds and Business Listings for the Pembina Valley, Manitoba
Preserving history, inspiring change: the 16th Annual Tractor Trek for mental health – PembinaValleyOnline.com – Local news, Weather, Sports, Free Classifieds and Business Listings for the Pembina Valley, Manitoba
Video: