Eden Health Care Services > Recovery of Hope > Therapists & Staff
All Recovery of Hope counsellors are Master's level trained and are members of professional counselling associations that follow a strict code of ethics. Our counsellors include Registered Social Workers, Marriage and Family Therapists, and those trained in Counselling Psychology. We do not offer services with a Registered Psychologist at this time.
What to look for in a Counsellor
A competent counsellor will be happy to answer your questions and talk about any concerns you have. They will not impose their ideas or solutions on you but will work with you to as you work to make changes and meet your goals. Feel free to take one or two sessions to decide if a counsellor is a good match for you. 
PLEASE NOTE: Not all counsellors are accepting new clients at this time. For the most updated list of who is accepting new clients, please contact our office at 204-477-4673 or email info@recoveryofhope.ca.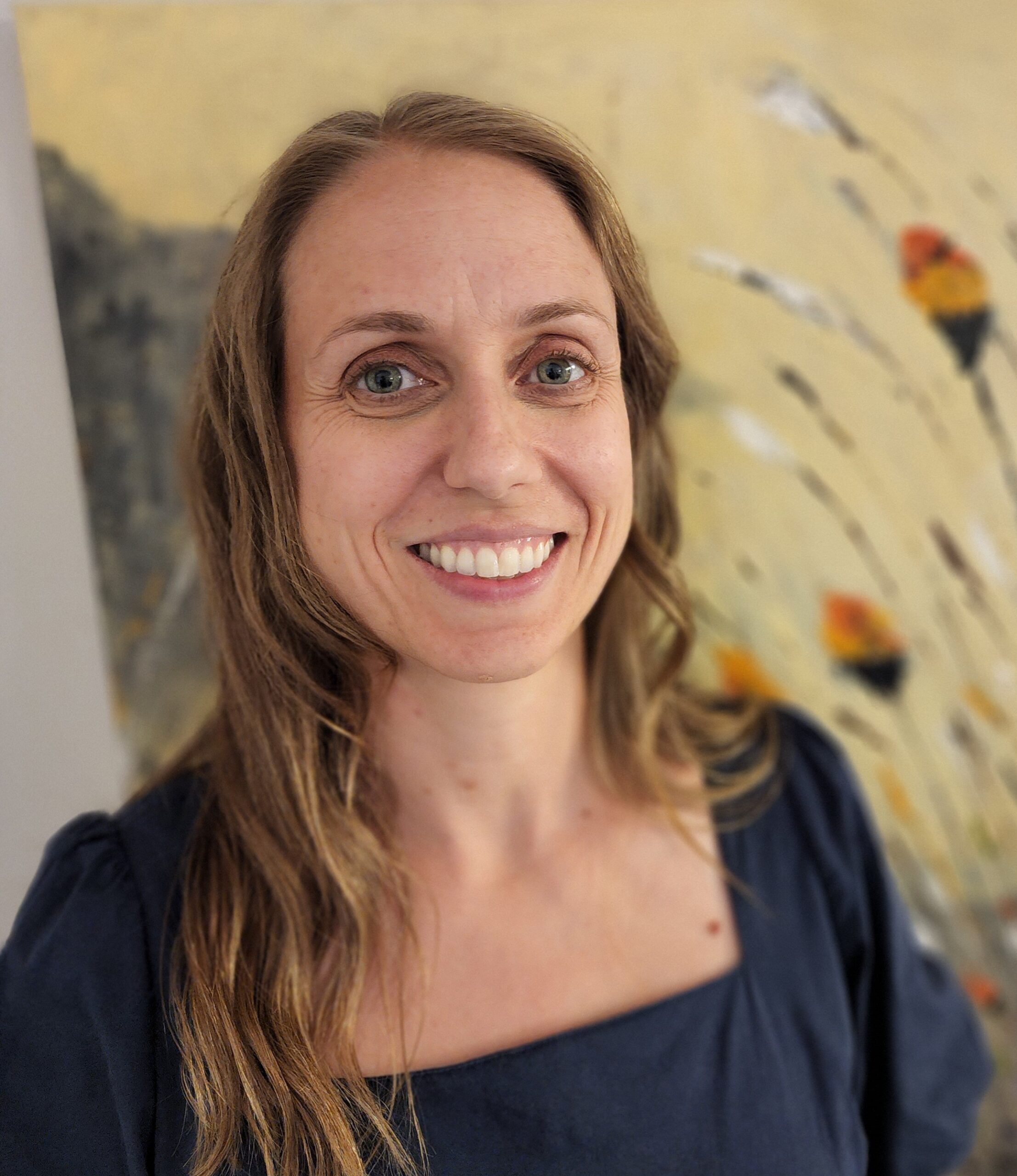 Melissa Bartel-Sawatzky, MA Counselling Psychology, CCC
Please contact the office to be added to this counsellor's waiting list. 
Navigating the process of finding a counsellor can be a challenging, vulnerable, and even nerve-wracking experience. By reading this, you have already made the first courageous step towards a new journey and deciding whether this might be a good fit for you. Melissa seeks to be a supportive collaborator who walks alongside clients on their journey, cultivating a warm and non-judgmental space for clients to explore their emotional, mental, physical, and spiritual experiences of life. Her approach to counselling is based on a person-centred, trauma-informed, and holistic framework suited to the individual needs of each client, with a focus on creating connection and belonging. Having grown up on the prairies, Melissa traveled to British Columbia and spent 15 years there, obtaining her Masters of Arts in Counselling Psychology at the University of British Columbia, before returning to Winnipeg to raise her two children with her partner. She is a Canadian Certified Counsellor (CCC) with the Canadian Counselling and Psychotherapy Association (CCPA). Working primarily with adults, Melissa has supported clients dealing with a variety of challenges, including anxiety, depression, relationship and/or family struggles, grief & loss, self-worth, life transitions, and career exploration. She uses a variety of approaches to counselling, including Acceptance and Commitment Therapy, Mindfulness, Attachment Theory, Experiential/Body-focused work, and is trained in the basic level of EMDR (Eye Movement Desensitization and Reprocessing) Therapy. Melissa works at the Harrow office in Winnipeg and offers sessions during the day and evening.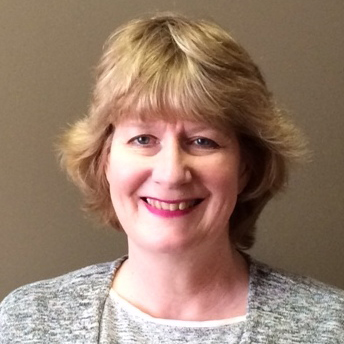 Tara Brousseau Snider, MA Counselling Psychology, CPCA
Please contact the office to be added to this counsellor's waiting list.
Tara holds a Master's Degree from Yorkville University in Counselling Psychology and a Bachelor of Arts degree from Queen's University. She has completed her Emotion Focus Therapy for couples. She is a trained Eye Movement Desensitization and Reprocessing (EMDR) therapist. Tara is the current Executive Director of Sara Riel Inc, a local organization focused on providing services to individuals with mental health and addiction challenges. She also sits as Vice-Chair of the board for Addictions Foundation of Manitoba. Tara brings her knowledge of mental illness and depression to helping those who struggle to find recovery. Prior to this, Tara worked in the long term care sector as an administrator. She served on the Social Services Advisory Committee which gave her understanding of the complexities of the social support system. She has knowledge of the present health system and can work with agencies and organizations. Tara focuses on mental illness, trauma and depression recovery, grief, seniors, younger adults and couples therapy. Tara has had her own life challenges and brings this life experience and empathy to her counselling role. She has been widowed and a lone parent to four children. She is now blessed with a husband and a blended family of seven adult children and two-daughters-in-law. Tara grew up in Winnipeg and currently lives on a farm outside of the city. Tara has a warm and understanding approach to helping people when their life seems overwhelming. Tara believes all people will find hope and a better life when supported with compassion and understanding. Tara works in Winnipeg at the Harrow office and offers sessions in the evening.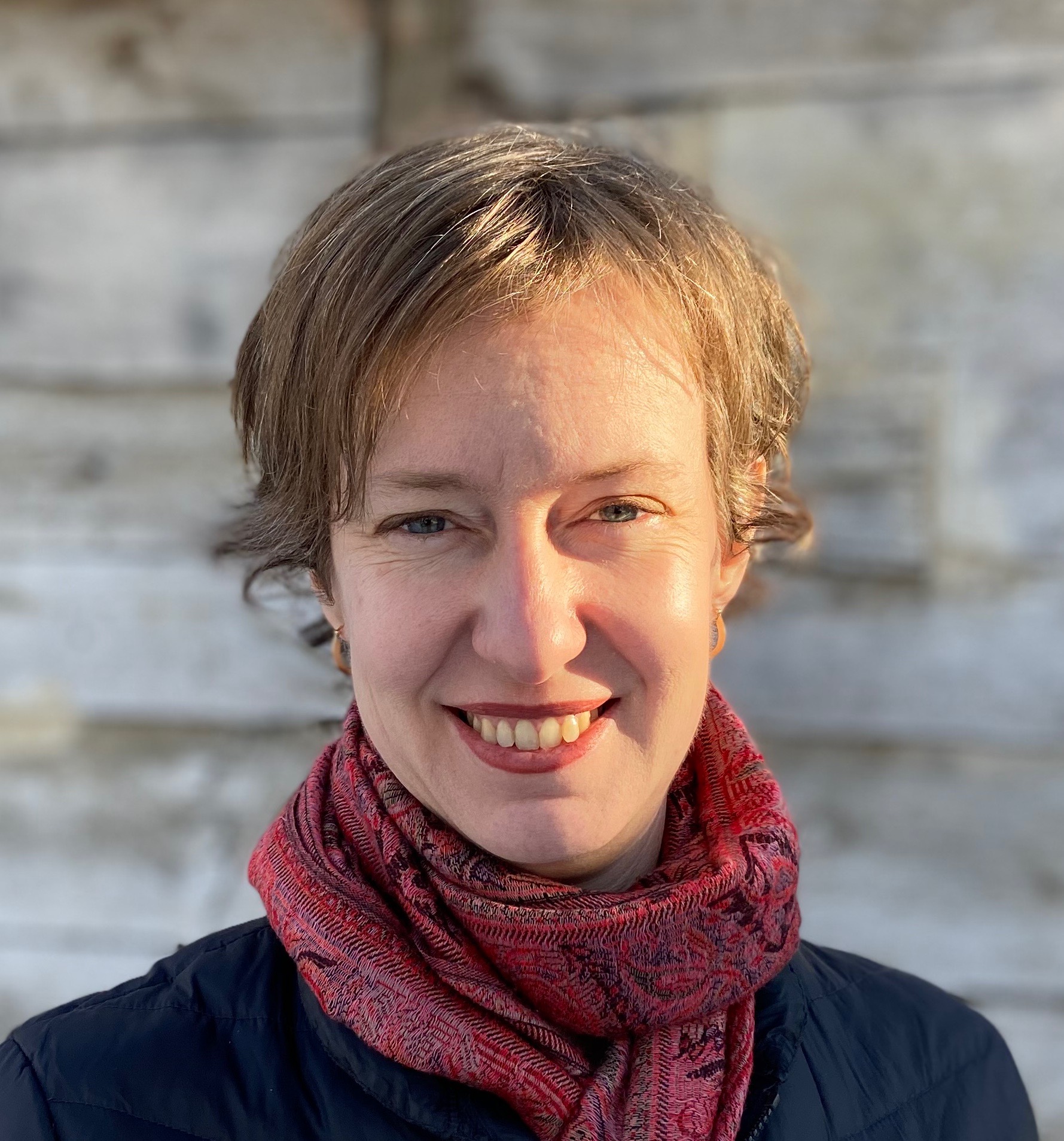 Andrea Dyck, MA Counselling Psychology, CCC, CCCE
Please contact the office to be added to this counsellor's waiting list.
Andrea has her Master of Arts in Counselling Psychology from Yorkville University. She is a parent consultant and Certified Childbirth Educator. Andrea has been trained in the attachment-based developmental approach through the Neufeld Institute, including the advanced Intensives I-V. She applies this understanding of relationship and resilience both to supporting parents as well as emotional well-being for people of all ages. Andrea is available to support individuals facing a variety of struggles including relational challenges, anxiety, transitions, depression or grief. She sees therapy as relational support for the natural healing and growth process. Andrea is married with three children, She lived internationally for many years and has broad cross-cultural experience. She lives in Steinbach and is available in the Steinbach and Winnipeg offices.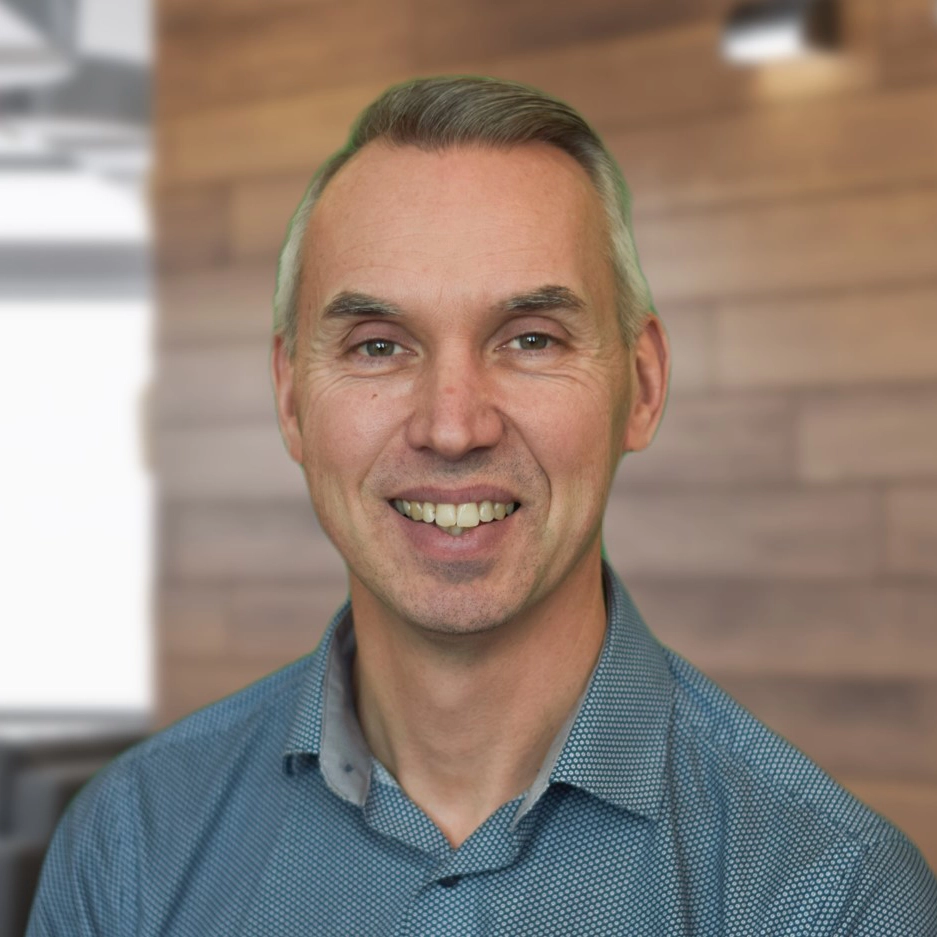 Wayne Friesen, MA Counselling, RSW
Wayne graduated from Providence Theological Seminary with his M.A. in Counselling in 2009 and has worked with Recovery of Hope since 2011. Wayne approaches counselling from a client centered perspective and is greatly influenced by attachment and maturation theories (Gordon Neufeld), interpersonal neurobiology and somatic theories. Wayne also works with Brainspotting, an exciting model that focuses on the subcortical part of the brain. Brainspotting is very effective for recovering from overwhelming or traumatic events, depression, anxiety, phobias and as well as performance blocks (test taking, art and music, athletics, etc). When working with couples Wayne leans on Emotional Focused Therapy as a foundation for his work. He has a warm, compassionate stance that enables him to help clients feel at ease, quickly building strong connections. Wayne is married with three children. He enjoys playing and writing music and loves being on the water while fishing.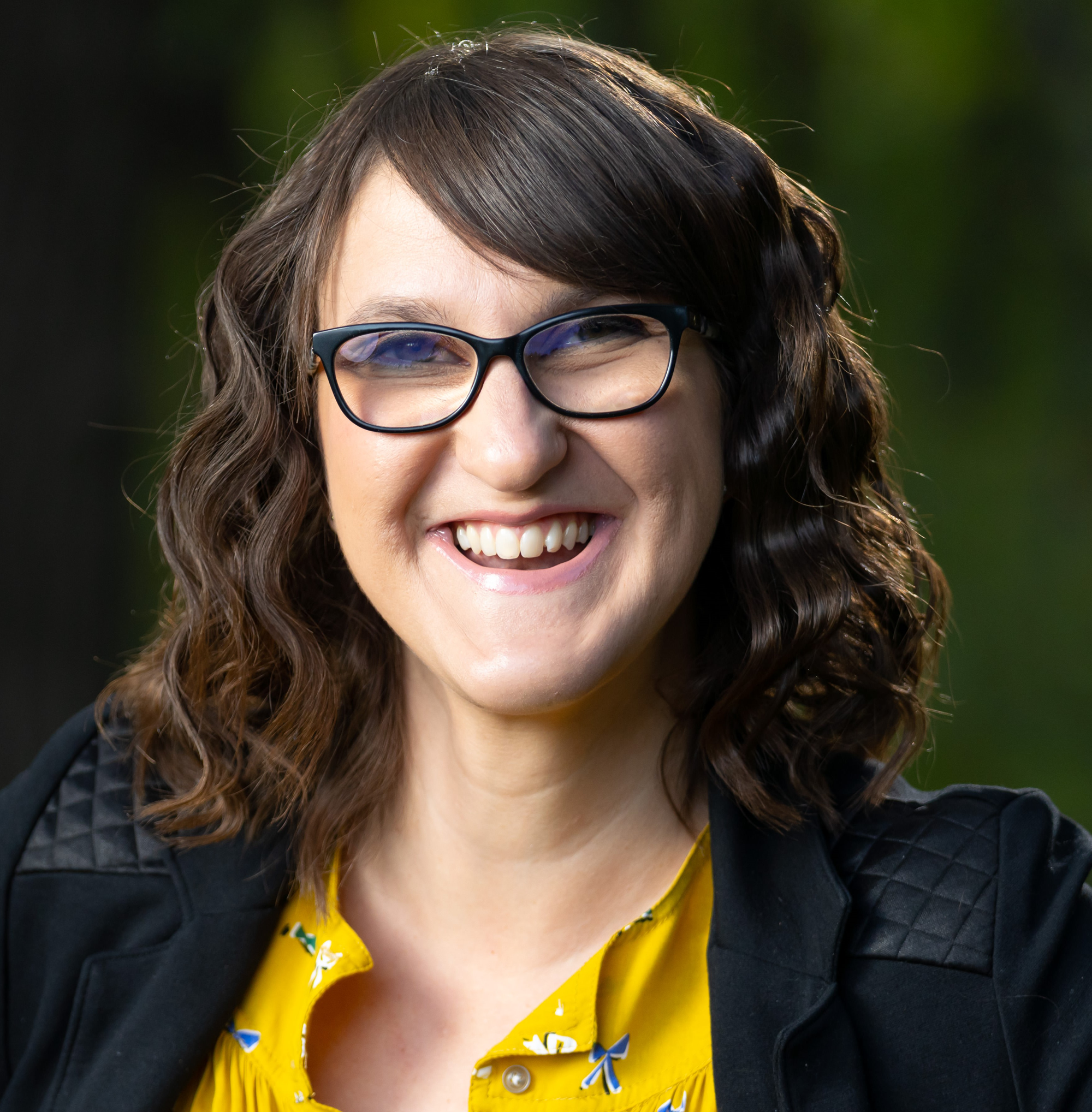 Lori Giesbrecht, MA (Counselling), APC
Please contact the office to be added to this counsellor's waiting list.
Lori considers her role as a counsellor a privilege to be able to walk alongside clients on their journey and provide unconditional support and a safe environment for them when life brings its challenges or relationships become difficult. She uses a holistic, person-centered approach that is adapted to fit the needs, personality, and experiences of the client based on their human, spiritual, and social values to help clients to heal, develop new skills, gain new perspectives, and enhance their everyday lives. Lori received her Master of Arts in Counselling from Providence University College and Theological Seminary and draws from a number of therapeutic frameworks including cognitive behavioral therapy, acceptance and commitment therapy, attachment theory, and emotion focused therapy. She works with women and men of all ages who are encountering issues such as depression, anxiety, grief, anger, trauma, life transitions, and parenting. Lori sees clients virtually and over the phone through the Winnipeg office.
Sharon Harms, RN, BN, MA Counselling Psychology, CCC
Please contact the office to be added to this counsellor's waiting list.
Sharon helps her clients to enhance their resilience as they face life's challenges. Along with her master's level training in counselling psychology, Sharon brings extensive experience as a registered nurse and counsellor in working with individuals who experience mental health and addiction issues. Sharon is particularly interested in helping individuals and groups move towards healing and recovery with regard to: addictions (substance and behavioural), anger, anxiety, chronic health problems & pain, depression, difficult life transitions, grief and loss, mental health disorders, relationship skills, self-image, sleep problems, smoking / tobacco cessation, stress and burnout, and trauma. Sharon focuses on the promotion of optimal health in all areas of life: mental, emotional, physical, social, and spiritual. Her approach to counselling draws upon the principles of Cognitive Behavioural Therapy (CBT), a short-term practical psychotherapy treatment that focuses on problem-solving and creating change. Clients experience healing and recovery as they develop healthier ways of thinking, feeling, and behaving. Sharon works in Winnipeg at the Harrow office and offers sessions during the day.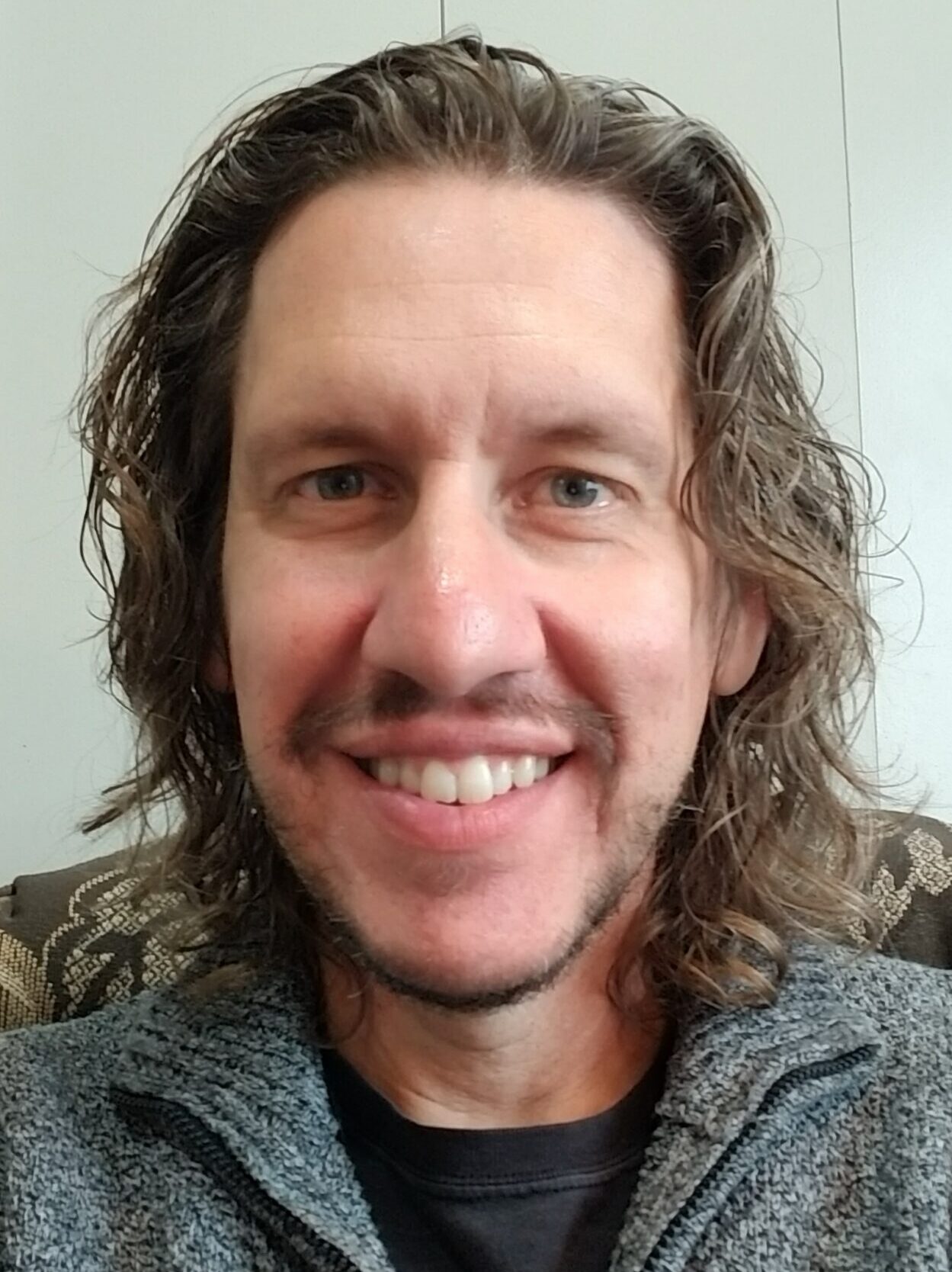 Kevin Klassen, MA Counselling Psychology, CPC
Kevin has worked as a therapist for Recovery of Hope for over 20 years and during this time has travelled to satellite offices in Steinbach, Altona & Winkler. Now that he is employed full time at the Whyte Ridge Baptist church as a pastor, he restricts his time to ½ day at the Winnipeg location. Kevin loves his role as a counsellor. He especially enjoys working with couples, helping young adults plot life/transitional issues and exploring spiritual matters with clients. His style is deeply empathic as well as reflective and authentic as a therapist. Kevin works in Winnipeg at the Harrow office and offers sessions during the day.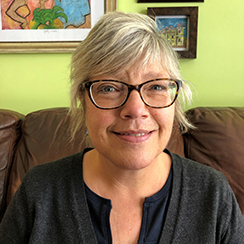 Lynda Loewen MMFT, RSW
Lynda has a Masters in Marriage and Family Therapy and has a social work background. She is also a professor in Psychology at Canadian Mennonite University.
Lynda's approach to working with tough situations is based on systems thinking (everything is connected), attachment (early childhood lays down a "template" for our future relationships and experiences) and the developmental model (we get "stuck" in immaturity along the way).
Lynda has been deeply impressed with the resilience of the human spirit, and how we have been created to learn from adversity, and indeed, get better. Her work focuses on this tremendous resilience. She works in the Winnipeg – Harrow location.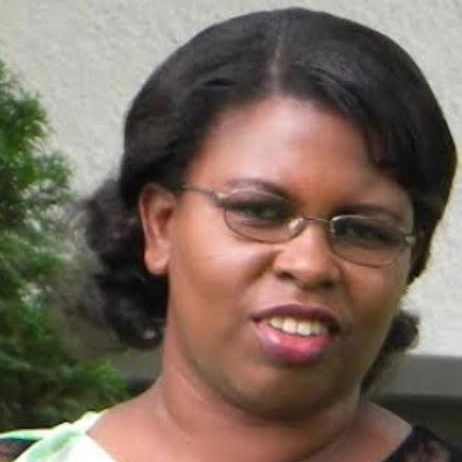 Gertrude Ngengetereze, MSW, BSW, RSW, CCTP
Clinical Social Worker and Therapist
Gertrude is a registered clinical social worker and family therapist. She joins clients where they are at, and walks with them in the process of exploring their concerns and finding solutions to hardship that jeopardize their wellbeing.
Gertrude believes that each one of us gets stuck at some point, and if you are ready to do the work through therapy/counseling, she is happy to connect with you and to support you and/or your family through the journey that leads you to new perspectives and helps you to make changes that are necessary for a better life.
Gertrude has been a social worker for 13 years and a therapist/counselor for more than 5 years. She works with people who are dealing with various life challenges including stress, anxiety, depression, anger issues, relationship concerns, addictions, and trauma. She uses clients' time efficiently, and through goal oriented and structured sessions she assists clients to acquire tools and techniques that help them to live a manageable and satisfying life.
Gertrude's style is based on Holistic approach, Strength-based concept, Cognitive Behavior Therapy (CBT), Mindfulness, Family Systems Model, Narrative Therapy, Emotional Focused, Solution Focused, Dialectical Behavior Therapy and Motivational Interviewing.
Gertrude likes to learn, and she is always excited to grow her knowledge by reading books/articles or by attending workshops/trainings. Gertrude ensures evidence based treatments are included in her practice.
Gertrude is multilingual, and able to do counselling in French and English as well as a number of African dialects.
She works with youth aged 13+, adults and seniors.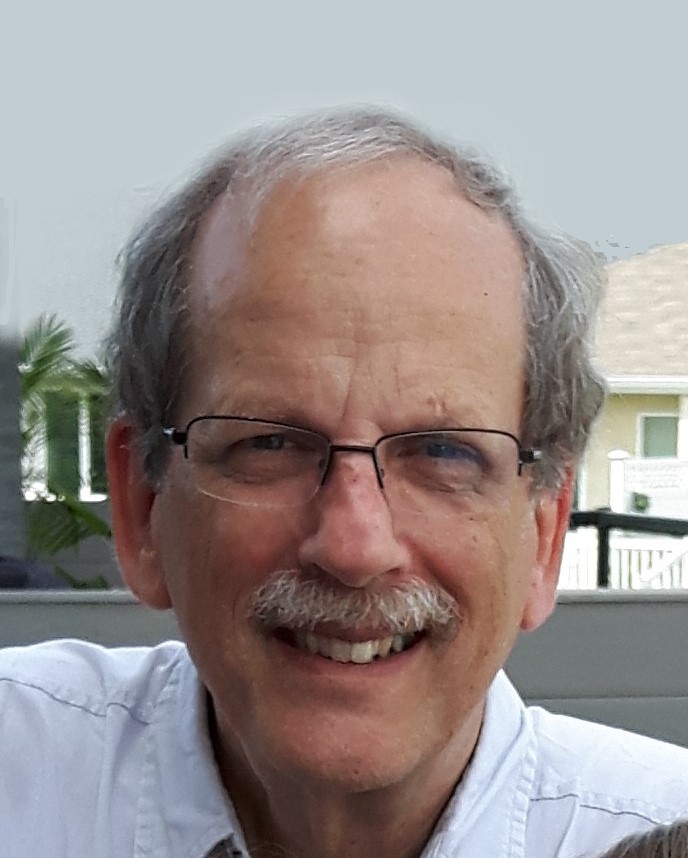 Stephen Parr, MA, RP, CCTP
Please contact the office to be added to this counsellor's waiting list.
Areas of Focus – Abuse, Anxiety, Couples, Depression, Emotional Regulation, Family Conflict, Family of Origin, Grief/Loss, Life Transitions, Relationships, Self-esteem, Spirituality, Trauma.
Certifications & Training:
Certificate in Traumatic Stress Studies
Certified Clinical Trauma Professional
Focusing (Levels I and II)
Myers-Briggs Type Indicator (Step 1)
PREPARE ENRICH
Professional Membership
College of Registered Psychotherapists of Ontario
Ontario Association of Mental Health Professionals
Stephen's 20 years working in international, cross-cultural settings in the areas of theological education, leadership and personnel have given him a valuable multicultural perspective on people and organizations. He has worked as a counsellor / Registered Psychotherapist since 2008, and also holds MDiv and MTh degrees, as well as MA in Spiritual Care and Psychotherapy.
Stephen uses a variety of therapeutic approaches in accompanying his clients towards wholeness, including Attachment-Focused Therapy, CBT, Emotion-Focused, Narrative and Solution-Focused Brief Therapy. He has counselling experience in abuse, anger, anxiety, conflict, cultural adjustment, depression, life transitions, ministry issues, marriage difficulties, pre-marital counselling, self-awareness, self-esteem and trauma. He has also worked with clients with ADHD and Bipolar Disorder. His acceptance and warmth, openness and curiosity, along with an awareness of the centrality of God's grace combine together to help people make sense of their lives with new insight, resources and skills – both personally and inter-personally. He has a passion for personal development and spirituality. Recently returned to Winnipeg, Stephen enjoys playing music, reading and spending time with his wife.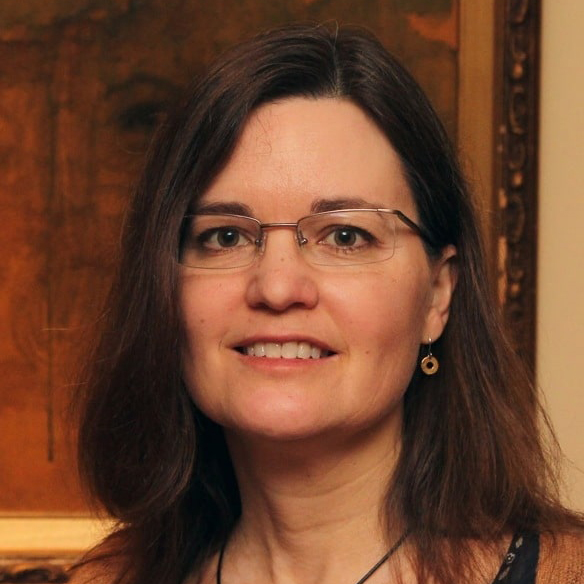 Laura Peters, M.Ed, CCC
Please contact the office to be added to this counsellor's waiting list.
Laura is Canadian Certified Counsellor (Canadian Counselling and Psychotherapy Association) and has a master's degree with a focus in counselling. She works from a strengths based approach and her counselling style has been influenced by a variety of theoretical approaches including: Cognitive Behavioural Therapy, Narrative Therapy, Choice Theory, Motivational Interviewing, and others. However, she believes a relationship of trust and unconditional regard that is fostered in the counselling setting is the most important catalyst for positive change. Laura feels it is an honour to participate with her clients on their journeys toward healing and well-being. She has worked with clients who have a variety of presenting issues and her most recent area of focus has been mental health, particularly the spectrum of problems related to anxiety and depression. Laura has experience working with adults and youth. In addition to counselling at Recovery of Hope, she also works with individuals and families in a high school setting. Laura works in Winnipeg at the Harrow office and offers sessions in the evening.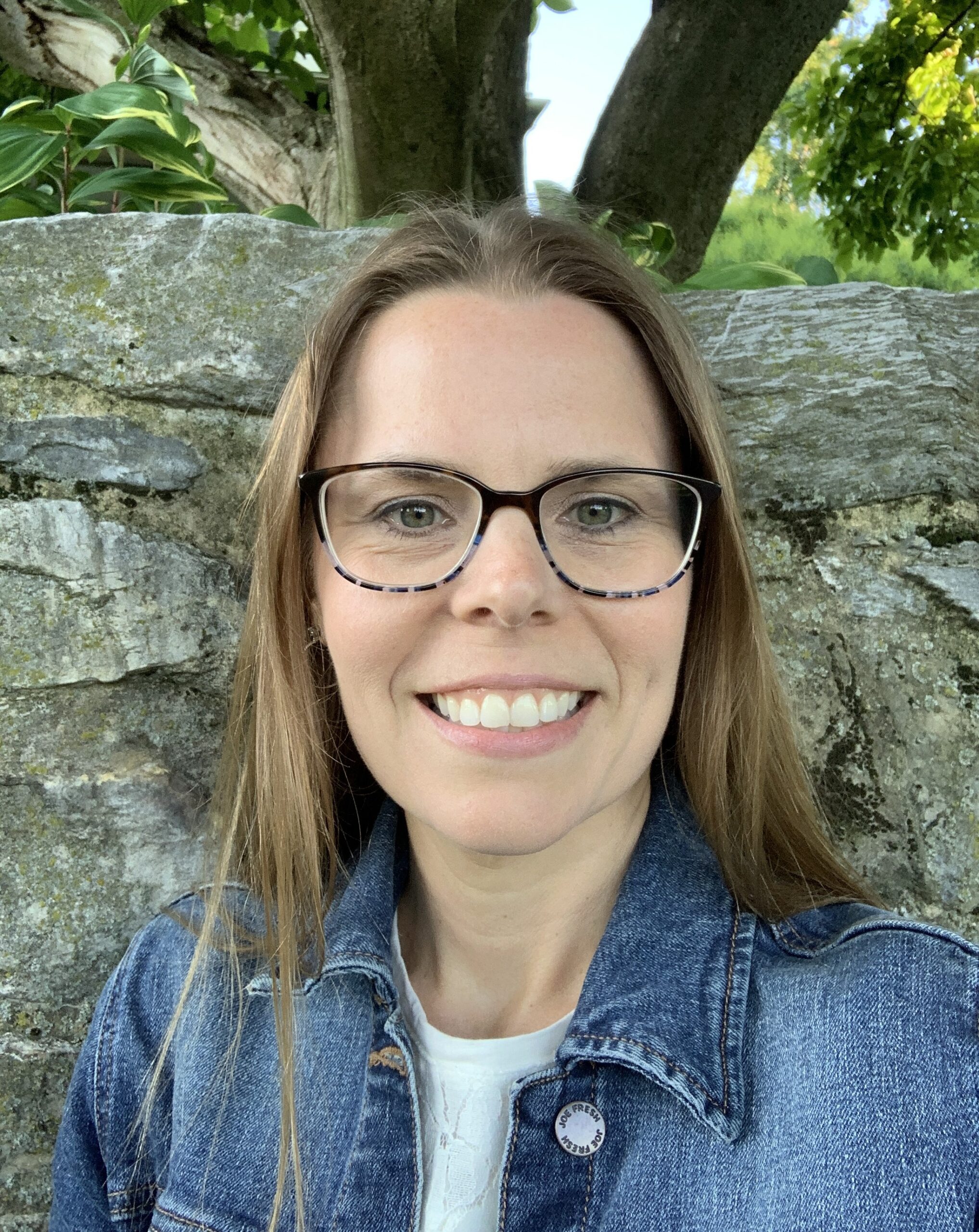 Rita Peters, M.Ed Counselling, CCC
Please contact the office to be added to this counsellor's waiting list.
Rita views it an honor and privilege to walk alongside people as they navigate life struggles and work towards a place of greater wellness. While working to create a warm environment where clients feel understood and supported, she takes into consideration the whole individual and their situation. Rita primarily takes a developmental attachment, trauma-informed approach to therapy while incorporating aspects of IFS, Somatic, Narrative, Play, and Cognitive therapies. She has experience working with a variety of life challenges some of which include depression, anxiety, trauma, grief & loss, parenting concerns, relationship issues, and those seeking personal growth.
Rita is a certified Professional Member of the Canadian Counselling and Psychotherapy Association possessing the Canadian Certified Counselor (CCC) designation. She enjoys working with Highly Sensitive People and holds the HSP Certified designation (Nickerson Institute) and is listed as an HSP-Knowledgeable Therapist (https://hsperson.com). She has also completed Intensives I-III through the Neufeld Institute which she has found helpful in her own parenting as well as in her work with children, adolescents, and parents. She has a M.Ed. (counselling) and B.Ed. for the University of Manitoba as well as a B.A. (sociology/ psychology) from Millersville University.
In addition to her work as a counsellor, Rita enjoys spending time with her husband, two teenage children, and their pets as well as homeschooling her children, attending their extra curricular events, being involved in their local church, and continuing her own growth journey.
Rita works at the Winkler office and offers sessions during the day and evening.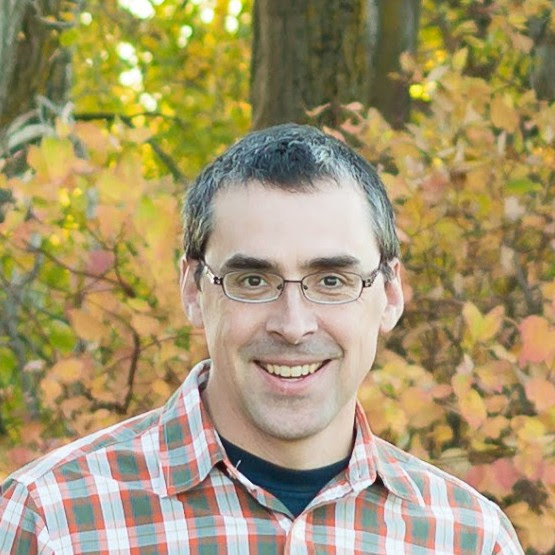 Barrette Plett, M.Ed Counselling, CCC
Please contact the office to be added to this counsellor's wait list.
Barrette is an intuitive, warm, and encouraging counsellor. He believes in the resilience, strength, and imagination of every person. His client-centred approach to counselling is grounded in solution-focused theory and technique. Barrette has worked with children and families for years as an educator and counsellor, and has a unique ability to draw out reserved children. He is also experienced working with youth and young adults. Barrette has his Masters of Education in Counselling at Acadia University in Wolfville, Nova Scotia. His thesis exploring the experiences of introverted adolescents won the Governor General's Gold Medal, but he rarely wears the medal in counselling sessions. Barrette is a Canadian Certified Counsellor and a Professional Member of the CCPA. Barrette has additional certification as a CPS Provider and as a Simplicity Parenting Family Life Coach. Barrette has worked as a teacher and counsellor in elementary, high school, and adult settings, and as a volunteer with MCC in Egypt. Barrette works in Winkler and offers sessions during the evening.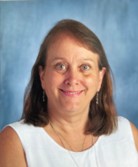 Dana Sigurdson, M.Ed Counselling Psychology, CCC
Dana is an empathetic, accepting and compassionate therapist who will work with you to manage your mood, stress and anxiety, explore relationships and parenting issues and build positive mental health. She uses a multi-modal treatment approach that is person-centred and has experience and training using Cognitive Behaviour Therapy with Mindfulness, Dialectic Behaviour Therapy, Emotion Focussed Therapy and Psychodynamic Theory. She has over fifteen years experience working as a counsellor in the school system with children, youth and families dealing with trauma, grief and loss, addictions and mental health concerns. She believes it is a privilege to work with people and empower them to solve their problems and live their best lives. Her practice is body-positive, inclusive and supportive of BIPOC and intersectional challenges. She will work with you in a relationship of safety, trust, acceptance and genuine positive regard to help you find solutions to life's challenges.
Dana is Certified Teacher with a Master of Education in Counselling Psychology and a Member of the Canadian Counselling and Psychotherapy Association.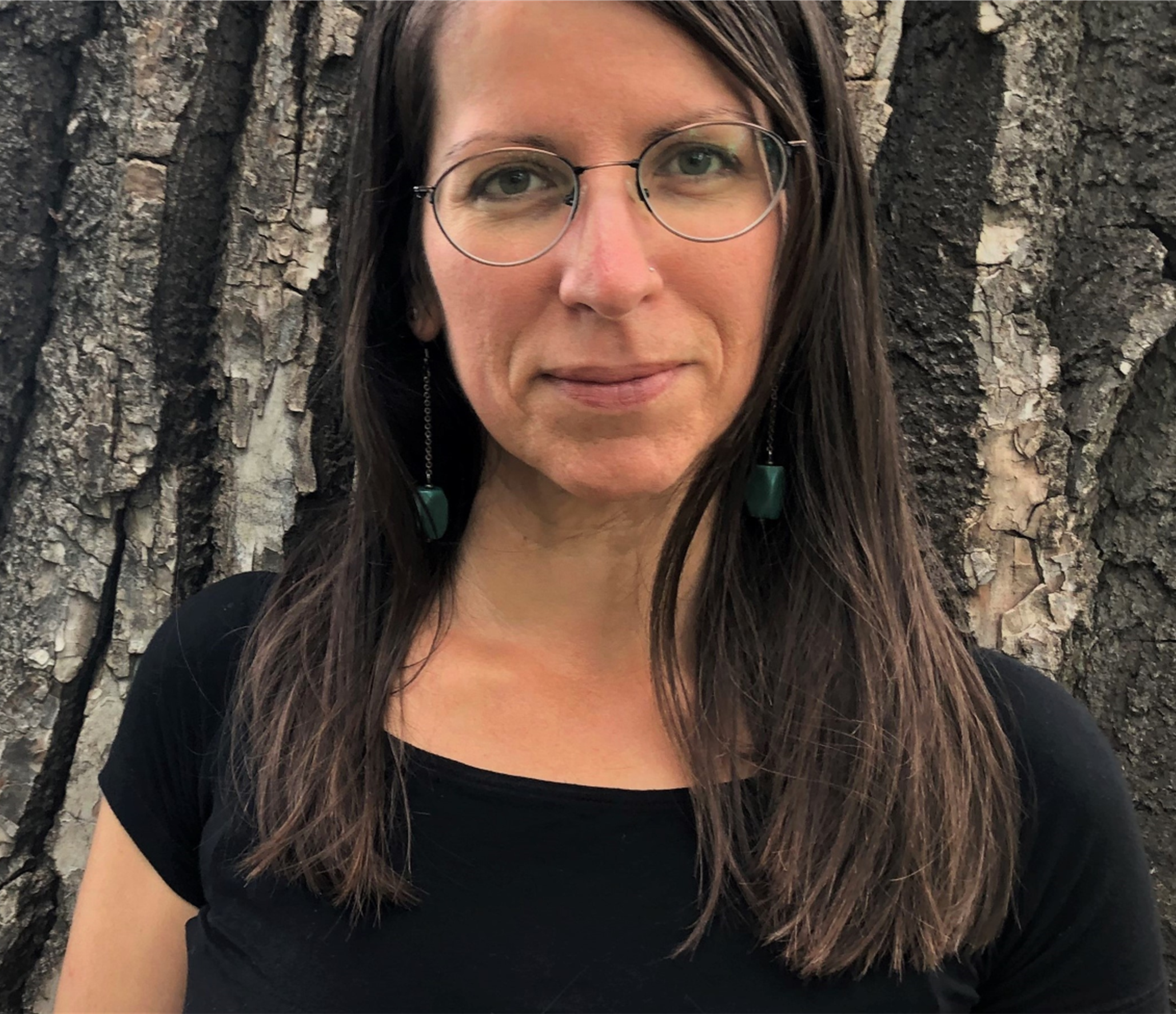 Jennifer Saner-Harvey, MA Psychotherapy & Spirituality (practicum student)
Jennifer (she/her) is currently completing her Master's in Psychotherapy and Spirituality from St. Stephen's College (University of Alberta). She approaches her work from a gentle, holistic, trauma-informed lens that honours our interrelationality, the dignity of each individual in their unique journey, and the courage of vulnerability. She seeks to hold space with intentionality where people know they are seen and valued, through compassionate curiousity, authentic acceptance, and deep listening.
Jennifer has a collaborative, person-centered approach, and believes in the healing capacity within each person. She seeks to attune to the emotional and mental health needs of individuals, while attending to the integration of somatic, social, and spiritual needs. She is also drawn to the creative use of metaphor, ritual, and imagination in a healing process. Jennifer brings attentiveness and sensitivity to the role of the nervous system in our experience of connection and protection in life. She draws on approaches such as polyvagal theory and interpersonal neurobiology to deepen that understanding and help develop the capacity for an embodied experience of safety and connection. She also draws on somatic modalities, attachment theory, internal family systems, dialectical behavioural therapy, and focusing-oriented therapy.
Jennifer is available to support individuals with experiences of grief and loss, trauma, addiction, eating disorders and disordered eating, health changes and chronic illness, parenting or relationship challenges, life transitions, cross-cultural adjustments, depression, anxiety, stress, and self-worth.
Jennifer has lived and worked in various communities around the world and in northern Canada. She holds a Master's degree in Conflict Transformation and has trained in Strategies for Trauma Awareness and Resilience (STAR). She is also certified in Clinical Emotional Freedom Techniques (tapping). Jennifer offers daytime, evening, and some weekend sessions at the Harrow office in Winnipeg.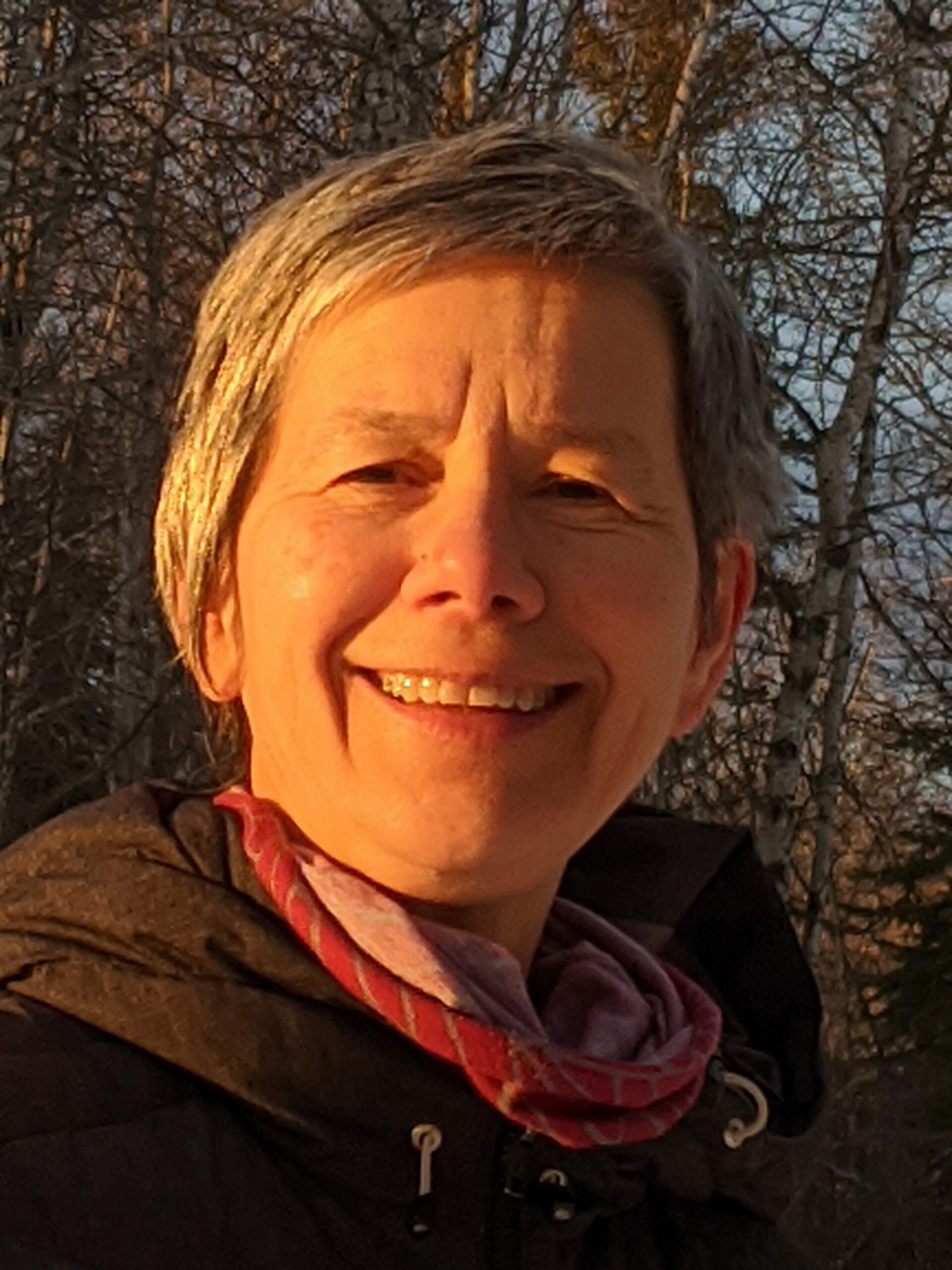 Yvonne Stoesz, MSW
Yvonne graduated with her M.A. in Social Work from the University of Manitoba in 1996. Yvonne believes in the power and strength of the human spirit to heal and restore relationships. She has three decades of experience in community, clinic and hospital settings working in areas such as community health, mental health, adoption and community development. She is trained in Cognitive Behaviour Therapy, Dialectical Behaviour Therapy and Mindfulness Based Stress Reduction. In therapy, she focuses on cognitive, emotional, physical and spiritual health. Yvonne works out of the Winkler office.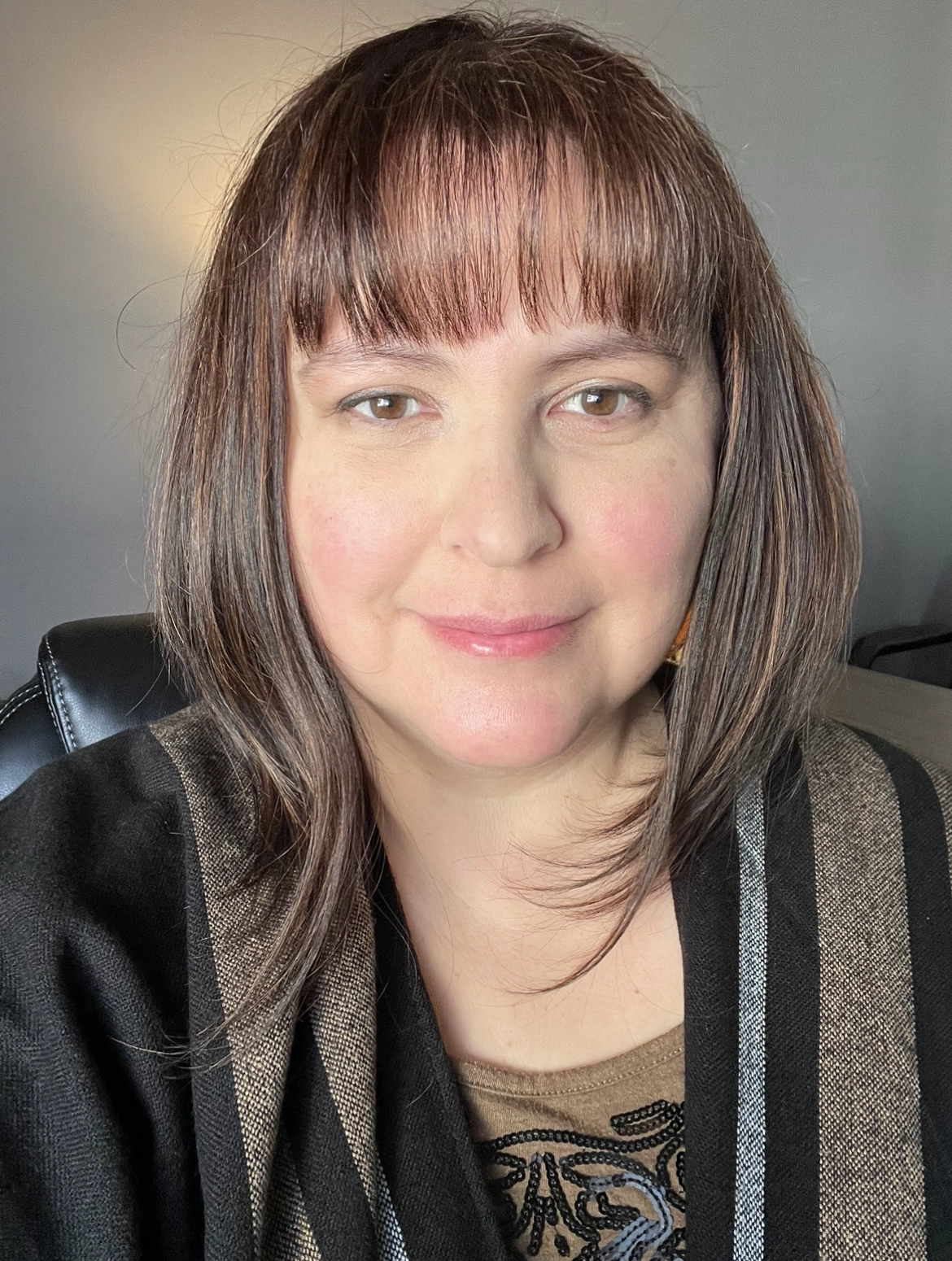 Diana Suderman, MA Counselling, CPC
Please contact the office to be added to this counsellor's waiting list.
Diana received her Bachelor of Arts degree in Psychology from the University of Nebraska-Lincoln, and her Master's degree in Counseling from Providence Theological Seminary. She currently works at the satellite office in Winkler, offering phone sessions.
Born and raised in Southern California, Diana offers a warm, open and nonjudgmental approach to her counseling, allowing her to quickly establish a strong and trusting relationship with her clients. She works from a cognitive-behavioral and attachment approach, customizing it to the clients' individual needs, while maintaining focus on building from their strengths, empowering and encouraging clients, and focusing on hope. Diana also works from a trauma-informed perspective, having worked extensively with the immigrant, newcomer and refugee population through her work with a non-profit settlement and immigration organization. She is fluent in Spanish, which also greatly helps in offering counseling for those speaking Spanish in their native language.
Diana enjoys helping clients through transitional periods, in particular through grief and loss. She especially enjoys working with women, international clients, couples/marriage counseling, and working with parents of special needs children (drawing on her own experience of raising a child with autism). In her leisure time, Diana enjoys travelling (anywhere) with her husband and children, enjoys taking pictures of God's beauty through nature, and listening to jazz in the park with her family.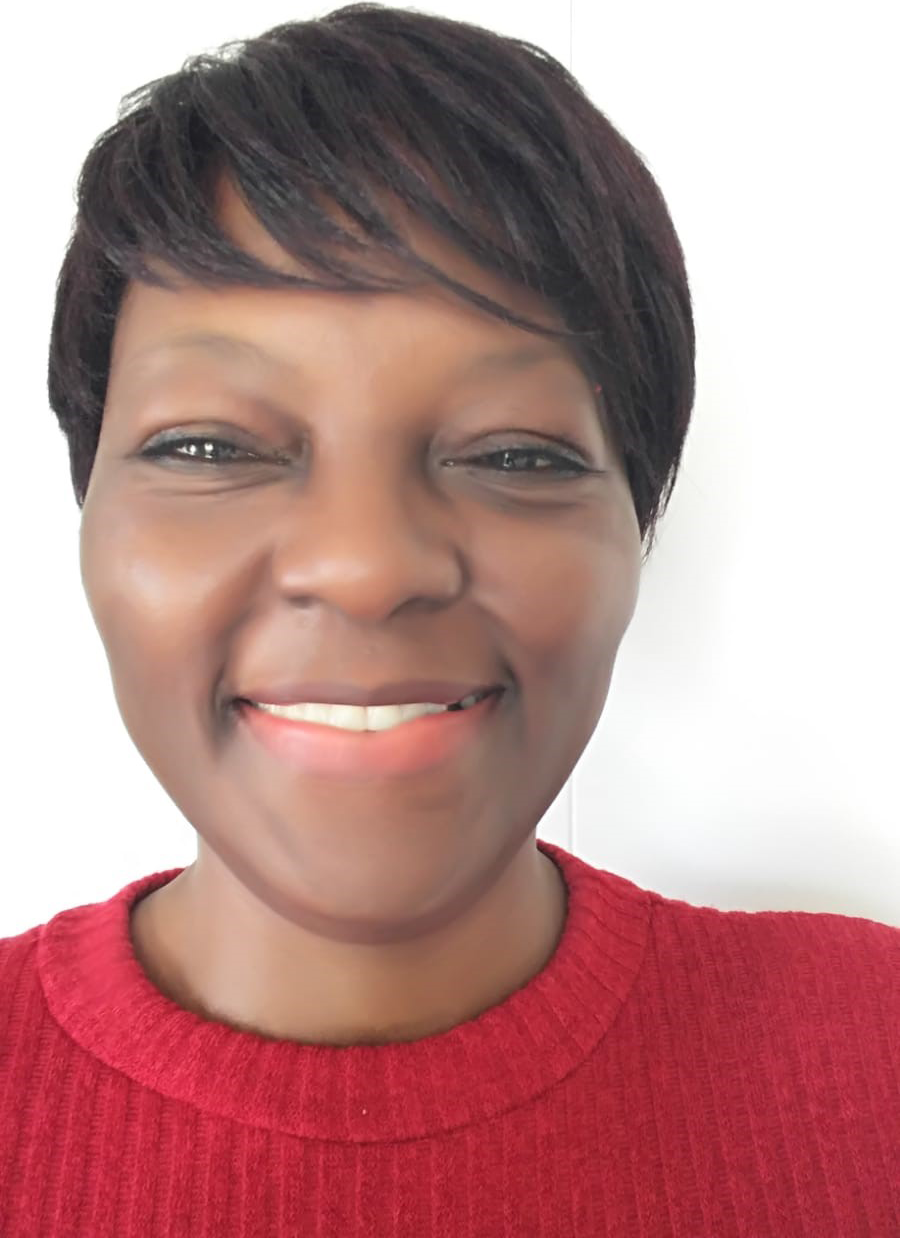 Joyce Sule, MA Counselling, APC
Please contact the office to be added to this counsellor's waiting list.
Joyce holds a Masters of Counselling from Providence University and Seminary, as well as a Certificate of Qualification from the National Committee of Accreditation (Federation of Law Societies). Joyce, originally from Africa, brings with her a fresh perspective and attitude to the journey of hope and healing. She has been gifted and empowered by a variety of challenges, including personal struggles that have served to position her to offer unconditional acceptance, authenticity and a lived understanding of those considered different. Joyce treasures the opportunity to help and empower others to thrive in their own unique world. Joyce's therapeutic approaches include: Attachment Theory, Client Centered, Cognitive Behavioral Therapy, Dialectical Behavior Theory, Emotion Focused, Narrative, Systemic/Family, Spirituality, Solution Focused, Self-Regulation, Developmental and Neurobiology. Joyce works with adults, couples, young adults, teens and children (over the age of 13) out of our Steinbach office.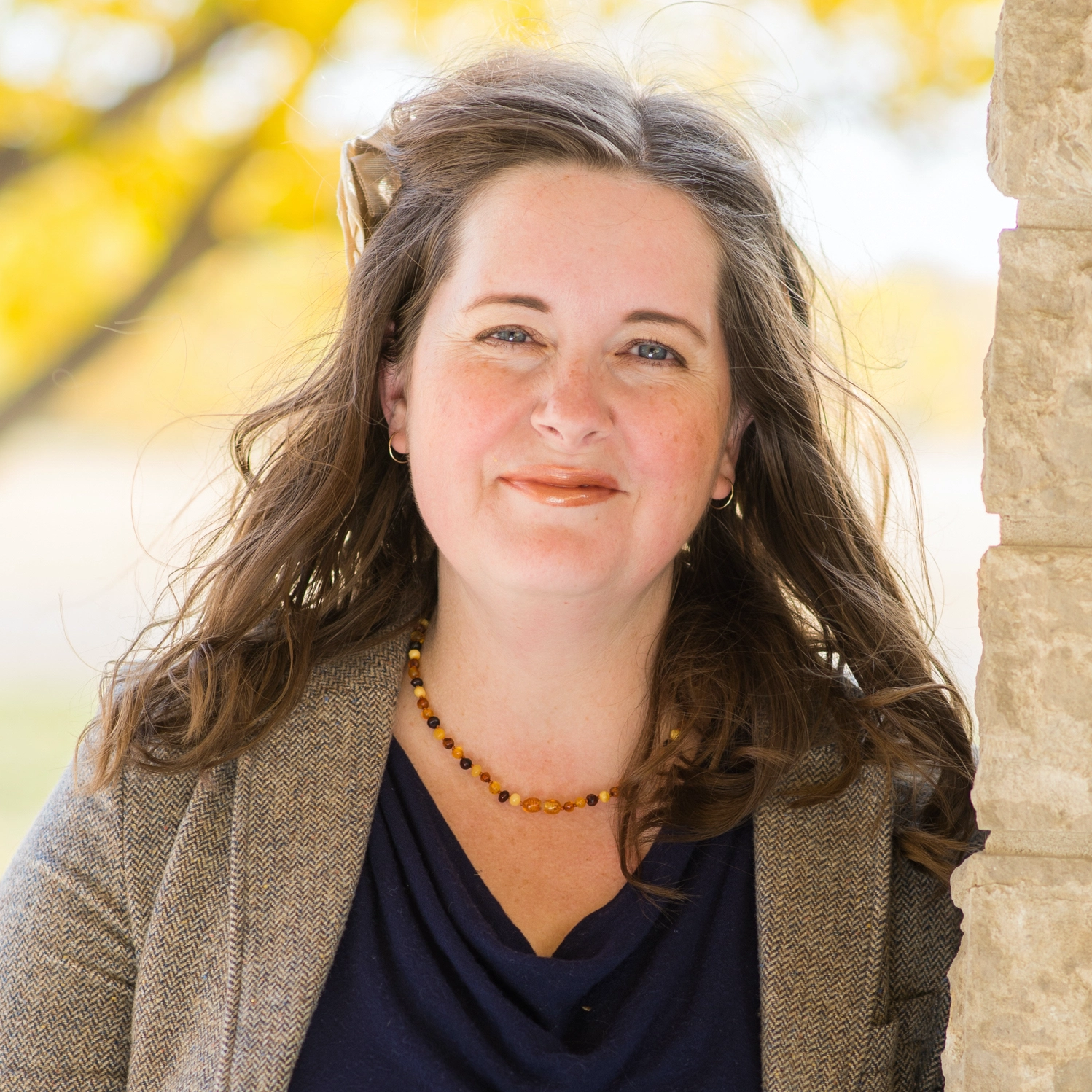 Lois Thiessen Derksen, MA Theological Studies, MA Counselling (candidate)
In Lois' warm and caring manner, she integrates frameworks of attachment theory, somatic (or body-based) interpersonal therapies, internal family systems, narrative theory, and CBT (cognitive behaviour therapy). She is able to meet clients online or in the Winkler office.
Lois is skilled in to helping clients who are struggling in narcissistic relationships or dealing with gaslighting, setting boundaries, anger management, getting triggered, childhood wounds, emotional dysregulation, co-dependent relationships, depression, anxiety, "mom-frenzy," and time management challenges. She can also support clients in grief-care, clergy-care, addictions, and faith-based integration. Lois helps clients increase their daily sense of well-being, resiliency, authenticity, and ability to thrive! Lois has a trauma-informed approach to working with all her clients including those who have experienced various forms of trauma, abuse, and neglect.
If you feel "stuck"—by freezing, running, or sabotaging with coping strategies that aren't working—make an appointment to start your journey toward daily well-being.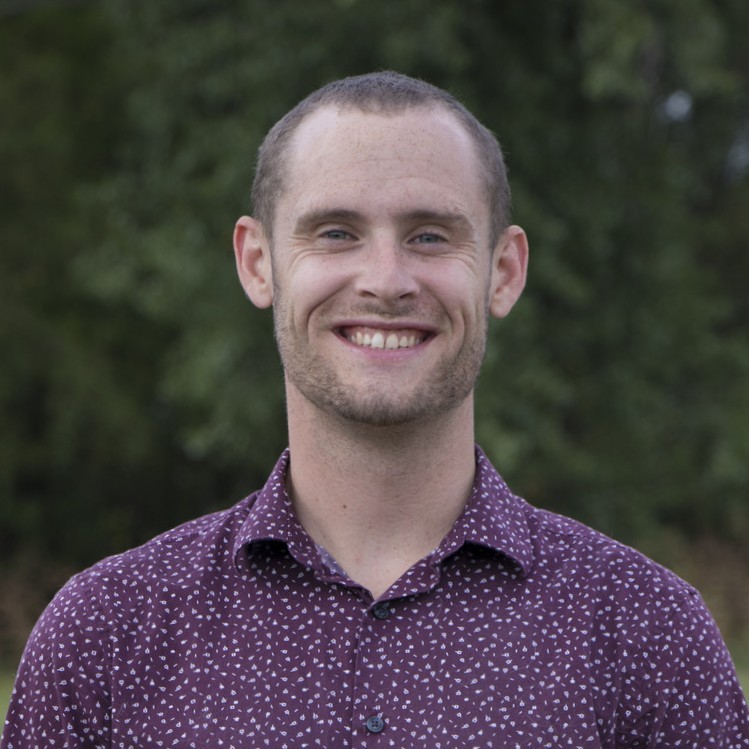 Joey Traa, MA Counselling (candidate)
Joey is a counselling therapist and a life-long storyteller who believes the stories we tell about ourselves play a profound role in how we interact with life and its many challenges. Joey's practice is person-centred and rooted in Narrative Therapy, which is built around a posture of non-judgmental curiosity, and the belief that people are the experts of their own lives. While the stories we tell about our lives can often be problem-saturated and negative, Joey's practice functions under the belief that we are all capable of picking up the pen to craft new, life-giving, and sacred stories about ourselves. However, sometimes it takes the collaborative presence of a compassionate, curious, and creative other to help tap into the courage, insight, and inspiration needed to re-author these stories.
While Joey works with many types of clients, including people experiencing anxiety, grief, and depression, as well as those who are feeling stuck, low, or unmotivated, Joey specializes in working with people experiencing the ups and downs involved in life transitions. Whether it's working with university students, people who are grieving, or people experiencing career changes, family adjustments, as well as relational and existential issues, Joey works to affirm and process the impact of these transitions, while also tapping into the opportunity, inspiration, and freedom that can develop through viewing these transitions through a lens of intention, curiosity, and compassion.
Through his Master's level education in counselling, Joey's foundations in Narrative Therapy are complemented by Person-Centred, Existential, Feminist, and Emotion-Focused therapeutic approaches, with an emphasis on social justice, meaning-making, and cultural literacy. Outside of counselling, Joey is a university basketball coach, photographer, videographer, writer, dog-dad, and lover of sports and pop culture.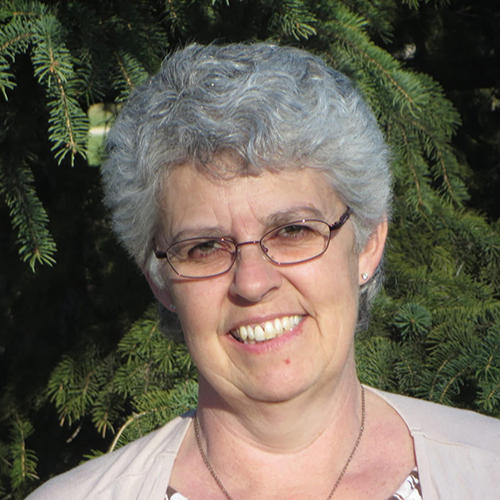 Marcy Vandenbos, MA Counselling, CPC
Marcy has a BA in Social Sciences from the University of Western Ontario, a B.Ed. from the University of
Winnipeg, and an MA in Counselling from Providence Theological Seminary. With thirty years of experience teaching in elementary and high schools she has a good understanding of the field of education.
Marcy works remotely through Teams video conferencing and telephone which means she can work with people from all over the province.  She works with individuals from late teenager to seniors who are encountering issues such as depression, parenting or child-related concerns, or staying emotionally involved in their relationships. Marcy has been furthering her education in the field of Trauma, whether big T-Trauma or several small t-traumas; while beginning to look at sensitivity in order to come alongside people struggling with everyday life.
In her counselling, Marcy integrates her life experience, which includes her husband, a family of seven children and 19 grandchildren, with her Christian theological, psychological and educational background. She uses approaches that include Internal Family Systems, Attachment Theory, Family Consulting, and Emotion/Somatic Focused Therapy. It is her desire to come alongside people who are hurting to help them have a sense of shalom: completeness, wholeness, health, and peace.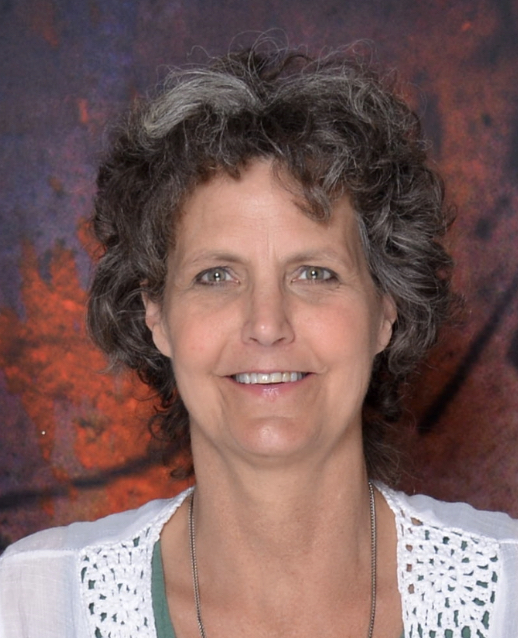 Terry Warburton, MA Counselling, CPC
Terry's work as Clinical Director focuses on collaborating with the Program Director to oversee professional and ethical standards and to ensure that high quality of services are offered at RoH. She is committed to establishing and maintaining an environment where growth and healing are nurtured. Terry brings to this role a background in leadership, administration, and business management. 
Terry has also worked as a therapist at RoH for over twenty years, specializing in a trauma-informed, developmental and attachment approach in working with clients of all ages. She has an M.A. in Counselling and has extensively trained under developmental psychologist Dr. Gordon Neufeld. She is authorized by the Neufeld Institute (www.neufeldinstitute.org) as a parent consultant and practitioner. Terry is currently not taking on new clients as she focuses her time on her Clinical Director duties.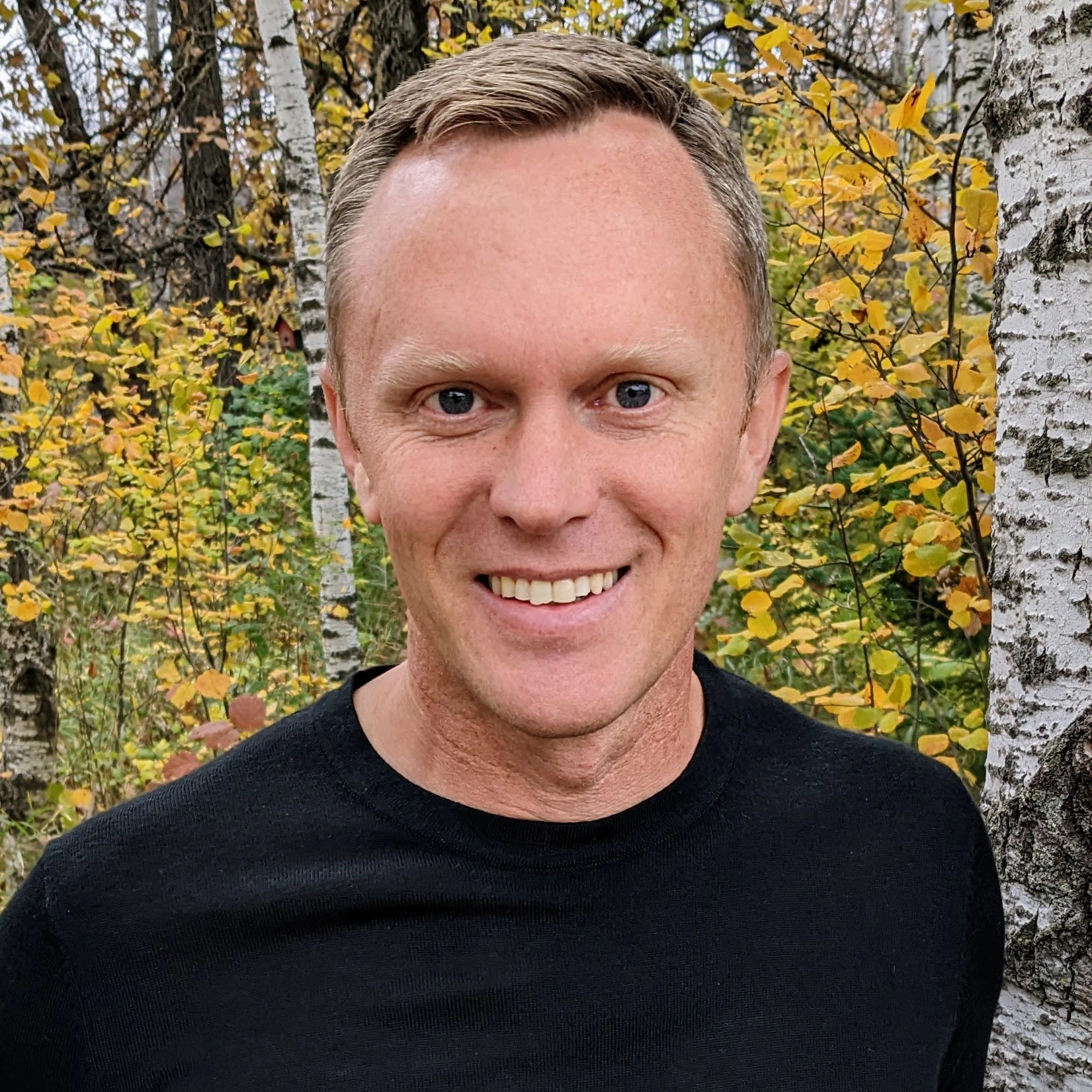 Dallas Wiebe, MA Counselling, CCC
Dallas is a counselling therapist who holds an M.A. in Counselling from Providence Seminary. He is CCC certified and is a member of CCPA (Canadian Counselling and Psychotherapy Association). He has also been trained as a Prepare/Enrich marriage facilitator. Dallas worked in pastoral church ministry both in Canada and internationally for 14 years, giving him a multicultural perspective on life. His professional and personal life have given him experience in helping others process issues of spirituality, grief, trauma, anxiety, adoption & fostering, life & cultural transitions, mental health issues, and marriage. He believes in providing a trusting and safe place to explore the root of issues in order to heal and find hope.
Dallas' counselling approach is person-centered and influenced by CBT, Attachment-based, Narrative, and Interpersonal Neurobiology, but tailored to fit the client's individual needs. He works with adults and teens. Dallas is fluent in Spanish and offers counselling in both English and Spanish.
Dallas and his wife have been married since 2002 and have five children ranging in age from elementary to high school. In his free time, he enjoys spending time with family and friends, playing sports, music, and all things outdoors. Dallas works out of our Steinbach office and offers sessions during the day.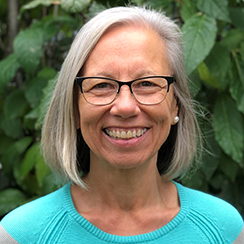 Valerie Wiebe, MA (MFC)
Please contact the office to be added to this counsellor's waiting list.
It is not easy to capture the essence of a successful counselling experience. However, finding a good connection with a therapist and feeling understood can provide the framework for effort that contributes to transformation. At the heart of Val's work is a focus on the interconnections between a client's body, mind, emotional and spiritual well-being. She is concerned about how trauma interferes with a person's well-being, and experience in their world. It is her belief that people have an innate ability to move towards healing and is honored to participate in that journey with her clients.Val has a Master's in Marriage & Family Counselling and most recently has studied Self-Regulation Therapy, completing a number of courses related to this counselling approach. In over 20 years of working as a counsellor she has worked with people addressing a wide range of issues including grief & loss, depression, anxiety, parenting concerns, and couple conflict. Val works in Winnipeg at the Harrow office and offers sessions during the day and evening.