Head for the Hills 2021 is nineteen years old this year. It's also the second year that we're going to start and end our ride at Cripple Creek Music Festival site. Covid-19 was part of our reality last year and we managed to offer this event and still abide within the guidelines present at that time. We are confident that we can do this again. Eden Foundation deeply appreciated the willingness of everyone to make everyone feel safe. It speaks volumes about the nature of the cycling community. By being a part of Head for the Hills, you are The Shape of Hope! You are the engine that makes our vision statement a reality. You are the people who are partners in bringing hope, healing and community to people on a mental health journey.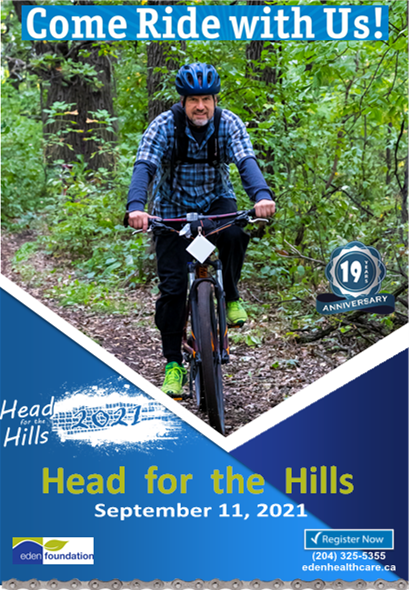 Bicycles have become a sought after commodity this year and we've managed to acquire one bicycle this year as a major prize. The person who has raised the greatest amount in this fund-raising event wins this bicycle.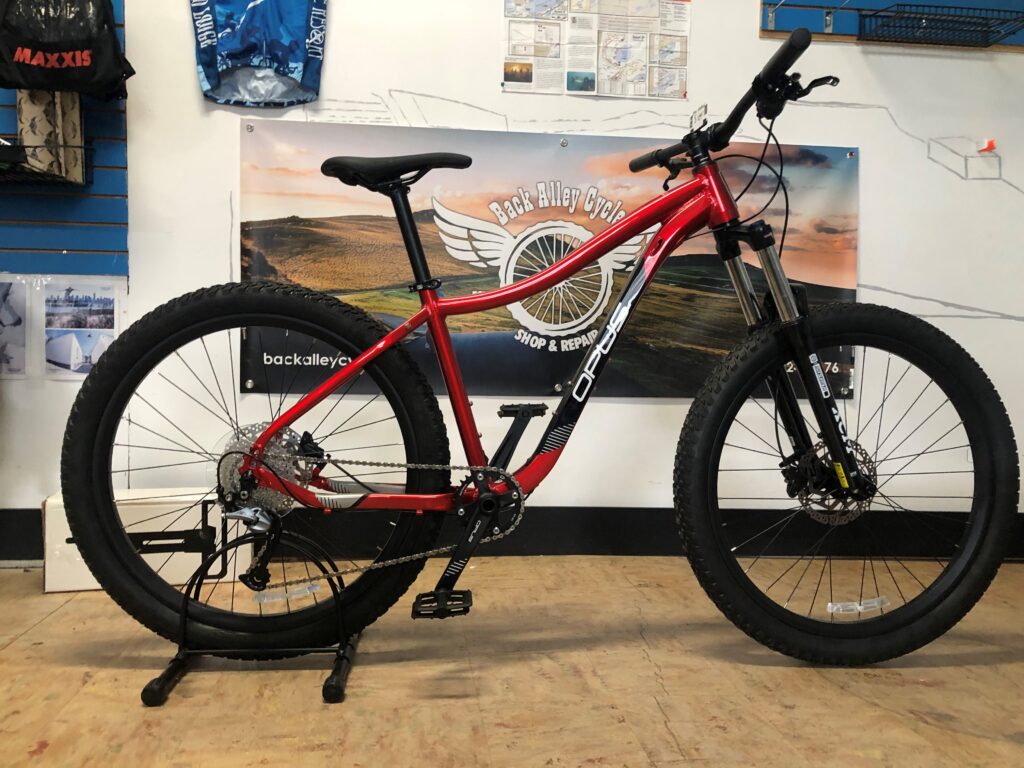 Last year because of Covid-19 restrictions, we couldn't offer a prize table for all our other participants. We do have prizes to give away this year and we're hoping that by the time of the event, we'll be able to open up that part of our event again. We do want to say thank you in a tangible way.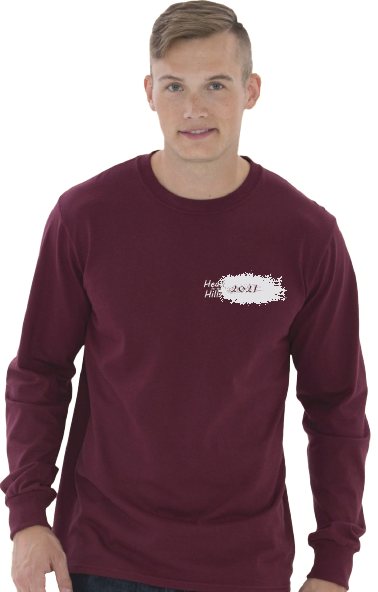 Because we start and end at the same place, we've been able to create two different rides that make it possible for everyone to take part regardless of skill level. We've got a Gravel Grind that takes a cyclist on a 23 miles along the edge of the Pembina escarpment. The Trail Route has a few stretches of gravel road but most of the ride will take the cyclist through a section of the Trans-Canada trail that includes sections on private lands which has been generously opened to cyclists and has been meticulously maintained by a group of dedicated local volunteers.
This is a fund-raising event and we hope that you'll engage with that part of Head for the Hills as well. This event is our most impacting event of the entire year. Cyclists and their friends are amazing people.
Here's how you get to Cripple Creek Music Festival site.